Buy to support our students in the Amazon
We also raise money for our work through sales.  We advertise our sales by word of mouth, Facebook, and on this website.  Additionally, we attend craft fairs in the Midcoast Maine area.
The main things which we sell are:
Colombian emerald jewelry
Handcrafts made by indigenous villagers
Colombian minerals and fossils
Items donated for us to sell
Occasionally Colombian chocolate and coffee
Please contact us at

[email protected]

to purchase an item or for more information.
Original painting by Maine artist Joe Rizzo
This painting was made by the Maine artist Joe Rizzo.  Its dimentions are 32″ by 40″.  It is done in acrylic and is well framed.  The price is $2,000 USD, which includes shipping to the continental US.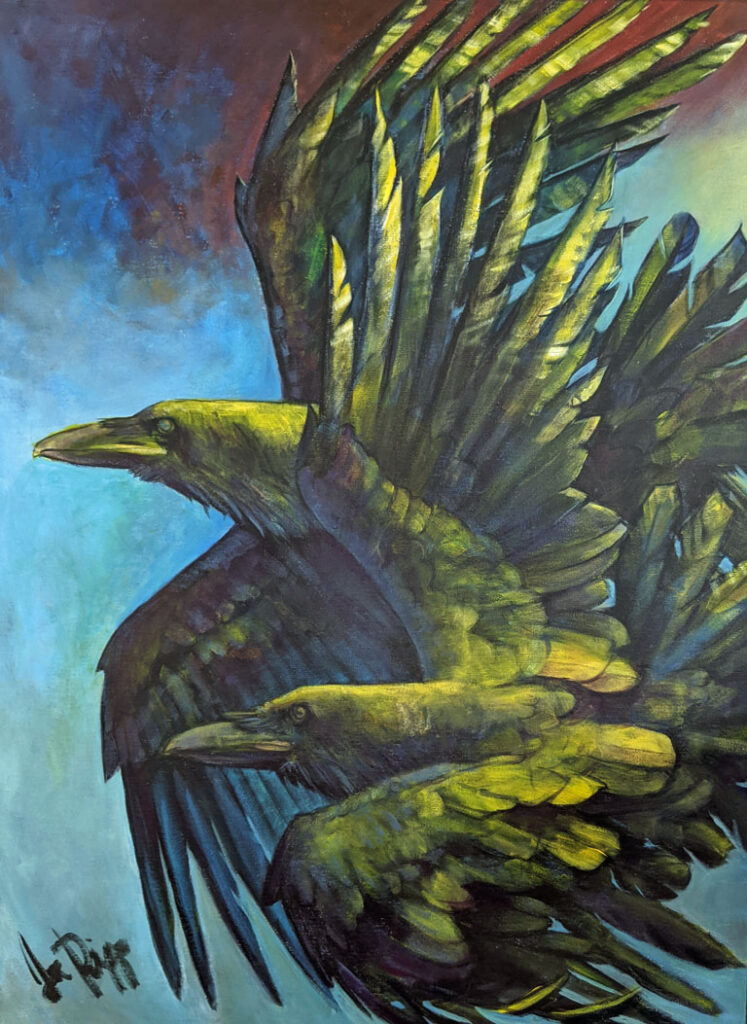 We sell emeralds
These are from the emerald districtof Colombia.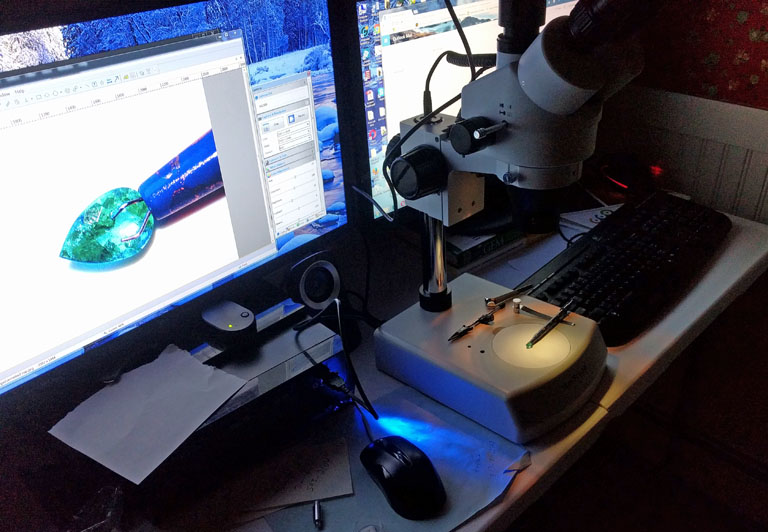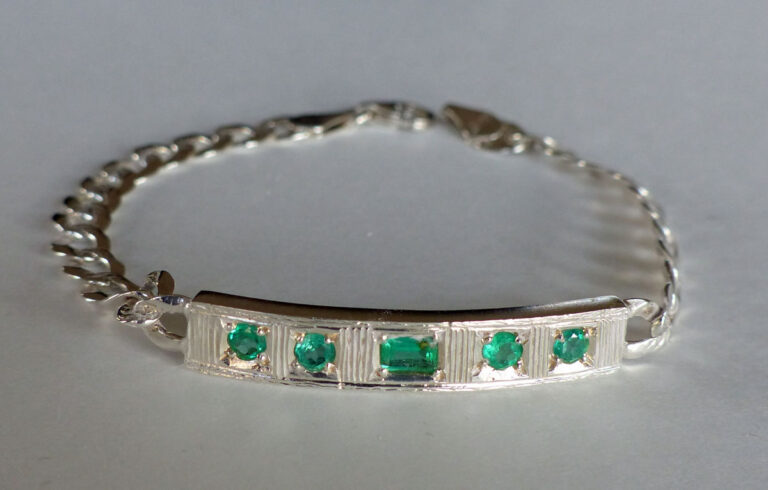 Sized for a medium wrist, this emerald ans stearling silver bracelet contains five emeralds totaling more than 1.5 carats.  Price $150 USD.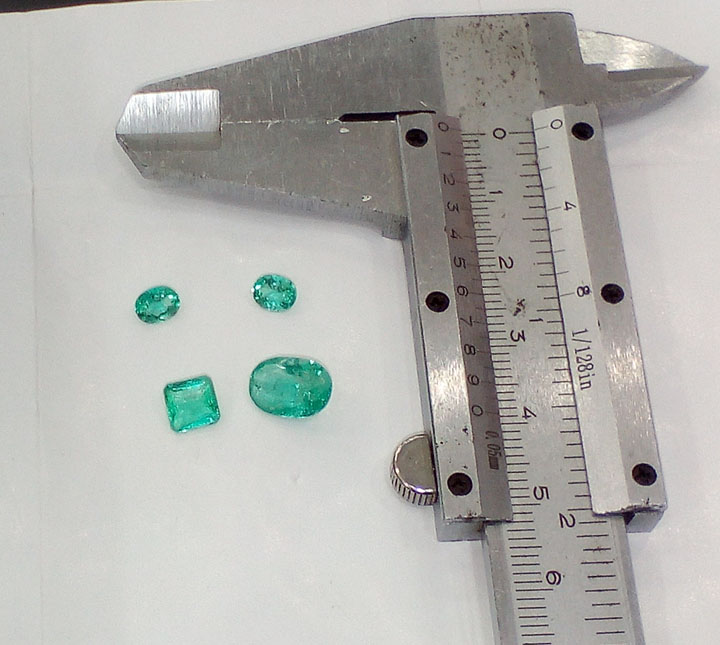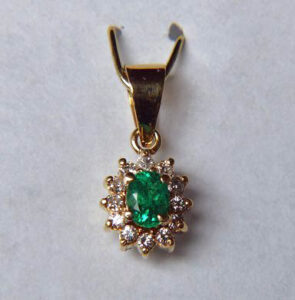 A fish sculptured in emerald-bearing rock from Muzo, Colombia. Skillfully carved to show the motion of the fish brought forth from the medium. Four pounds, nine ounces. 10″ X 6″ X 3″ in dimension.  The black is shale, the white is calcite, and the green is emerald.  This is a metamorphic rock formed by the interaction of heat, pressure, and water deep within the earth.
Price: $750 USD, including shipping to the continental US.
This is a fossilized juvenile ichthyosaurs dinosaur jaw segment.  It is from Villa de Leyva, Colombia.  It is estimated to be 350 million years old.  It weighs 3 pounds six ounces.  Length 8″ width 2.5″ height 4.5″.  This beautiful fossile was bought and taken to the USA before the Colombian antiquities law, which prohibits the sale and removal of fossils.  Price $1,500 USD.  Please contact us at [email protected] if you are interested!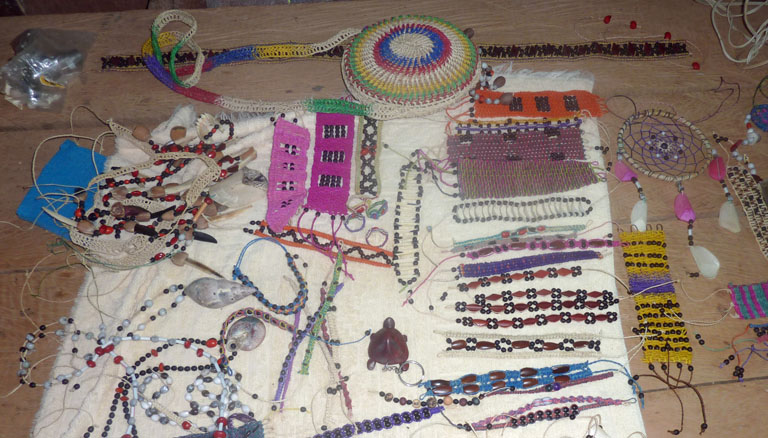 We also sell a large selection of handcrafts made by the villagers of La Libertad.  All the materials they use, with the exception of metal, are found in the jungle and river surrounding their town.
Even the bright colors come from plants and minerals locally sourced.  This is wearable art!
We usually sell at craft fairs in Midcoast Maine during the summer and in November/December.  Please follow our Facebook page or check back on this site for the most current information.