Supporting the education of Amazonian indigenous youth
The Colombian Amazon has some of the greatest natural resources in the world.  But the indigenous people live there in extreme poverty.  We believe that through education they will improve their lives and live sustainably in one of the most beautiful jungles on Earth.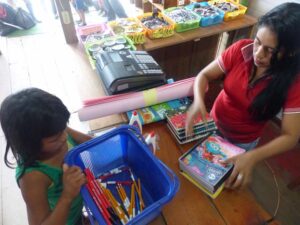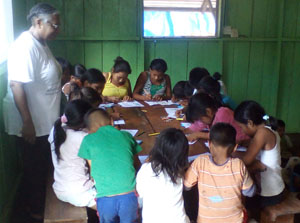 Our Approach
We connect sponsors with students in the Amazon to provide yearly scholarships.  The scholarships cover the costs of uniforms, shoes, notebooks, utilities, and personal hygiene items.  At times, the sponsors send additional support to help with the dental, medical, or other needs of their students.
We also help people to visit the community and assist with tutoring, enrichment, agriculture, and construction activities.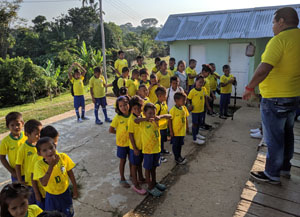 We provide support to students in the Colombia Amazon area:
30 yearly scholarships
Tutoring and enrichment activities when volunteers are available
Transportation assistance
Student advocacy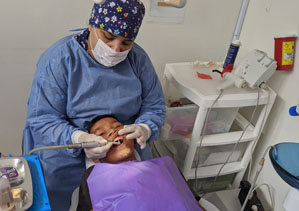 After seeing the great need of dental and health care among our students, we help them to seek treatment.
This is one of the newest offerings of our program.  The help is in the form of advice, transportation, or direct money grants from a student's sponsors for needed care.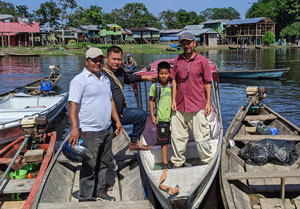 A positive, suppportive community is one of the greatest assets to the development of good students.  When we can, we seek to assist the community in the areas of transportation, agriculture, health, and infrastructure.